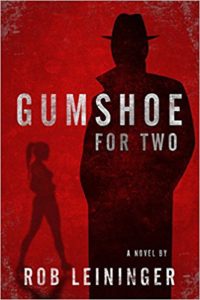 Gumshoe for two by Rob Leininger
Ex-IRS agent turned detective, Mortimer Angel is approached by Holiday, a beautiful prostitute while in a casino bar in Reno. Mort learns she's not really a hooker but is instead a college engineering student who is searching for her younger sister, Allie, who disappeared three months ago. Lucky for Holiday, Mort is a PI who finds missing persons. While with Mort, Holiday gets a call from Allie, who claims to be in Gerlach, a small town in Nevada. But the call is cut off forcing Holiday to hire Mort on the spot. When Mort finds a connection between Allie and US Senator Harry "Liar" Reinhart, a presidential candidate who vanished without a trace days earlier, things turn deadly. This is Mort's second appearance and a fun time it is for his fans and a great introduction for those who don't.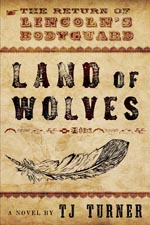 Land of Wolves by TJ Turner
Fans of alternate history will be happy with the return of Turner's hero, Foster, in Land of Wolves.  Foster settles with Molly into a new-found life in the hills of Tennessee. But Abraham Lincoln's former bodyguard, the man who saved the President's life, cannot escape the Consortium as they come roaring back, killing his mother, abducting his daughter―all to coerce his Congressional testimony on their behalf. Foster turns the tables on the Consortium , attacking them in their NY headquarters. He and Molly rob from the Consortium in an effort to draw out their leader―General Dorsey. But the Consortium's hidden plan is revealed and it's more than they expected. A daring plan to steal the Black Hills and their gold from the Lakota Sioux. Foster's native heritage is explored in this book and the adventure he and Molly are in is one fantastic exploit. Fast-paced and fun, this will be a favorite on post-Civil War buffs and alternate history fans.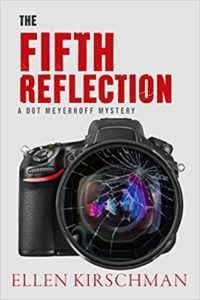 The Fifth Reflection by Ellen Kirschman
This third installment featuring Police psychologist Dr. Dot Meyerhoff is a crime novel that won't son be forgotten. Dot is pulled into a terrible crime involving a photographer whose images of children make her a prime suspect in the disappearance of her own daughter. The principal investigator in the case is a dedicated young officer who is obsessed with finding the missing child. Trapped between Dot's allegiance to the investigator, her connection to the photographer, and her relationship with the police chief, Dot is forced to find a way to help everyone. This case also brings Dot face-to-face with painful psychological issues of her own. The Fifth Reflection is an up-close look at the strain of investigating Internet crimes against children, and more. Well-developed characters, a story with tough issues, and good pacing make this an enjoyable read.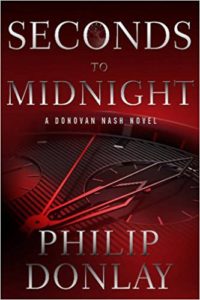 Seconds to Midnight by Philip Donlay
Eco-Watch teammates Donovan Nash and Michael Ross, on a routine mission nearly collide with a jet that isn't supposed to be on the flight path. The jet lands on a frozen lake but sinks. One survivor, a young woman, is picked up by the team and whispers something frightening:  "Don't let them know I'm alive―they'll kill everyone." The Eco-Watch team members find themselves in a fight for their lives. Donovan searches for answers at the bottom of a frozen lake in Canada, but his wife, Lauren, must flee from operatives from the top levels of the Russian government. Communications in the Northern Hemisphere are crippled by a massive solar storm as the world races toward a possible Armageddon. Fast pacing makes this thriller a good read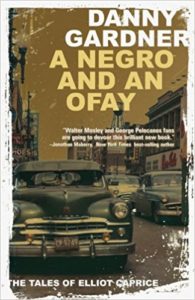 A Negro and an Ofay by Danny Gardner
In 1952, disgraced Chicago Police Officer Elliot Caprice wakes up in a jailhouse in St. Louis. Friends from his hometown secure his release but he returns home to find the family farm in foreclosure and the man who raised him consigned to a flophouse. Desperate for money, he accepts a job as a process server and which has him crossing paths with a powerful family from Chicago's North Shore. An industrial leader is dead, his estate is in turmoil, and to solve this crime, Caprice must return to the Windy City even if the Chicago Police are after him and the Syndicate is at his throat.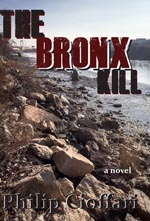 The Bronx Kill by Philip Cioffari
Four teen boys and one girl attempt to swim the East River from the Bronx to Queens. One boy drowns and the girl's body is never found. The survivors vow silence. But five years later, they find themselves at the mercy of the drowned boy's brother, a corrupt NYPD detective who is out for revenge. They are forced to confront that night and what actually happened. Part thriller, part other things, this is a book readers will relish and remember for a while. Characters are developed, plotting and pacing keep everything moving.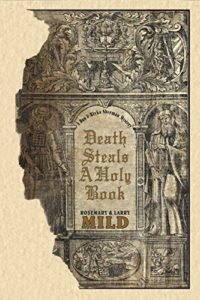 Death Steals a Holy Book by Rosemary and Larry Mild
Owners of The Olde Victorian Bookstore in Annapolis and reluctant sleuths, Dan and Rivka Sherman seek a more a tranquil life. But when they inherit a rare, ancient volume, they again become embroiled in deceit and violence. Israel Finestein, renowned restorer of old books, has just finished his work on the Menorat ha-maor, The Candestick of Light but he is brutally murdered and the book disappears. Why would anyone kill for Finestein's book? Two detectives uncover a number of suspects: The controversial woman Finestein planned to marry. The rare book agent who overextended in the stock market. Finestein's resentful cousins. A wayward lad who thinks a gun is the way to big bucks. But Dan and Rivka find themselves drawn into the case and into the middle of trouble.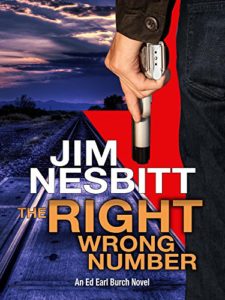 The Right Wrong Number  by Jim Nesbitt
Dallas private eye Ed Earl Burch knows that when the phone rings late in the night, there's trouble. This hard-boiled thriller moves from Houston to New Orleans to the mountains of Texas Big Bend country to  northern Mexico in fast-paced action. Burch is former homicide detective with nothing to show for it. He's been hired to protect an old flame after the disappearance of her husband, a high-flying Houston financier who ripped off his clients, including some deeply unsavory gentlemen from New Orleans. A simple job that goes wrong from the start. Burch is in the middle of a situation in which he has no one to trust and nowhere to hide. Money, sex, danger and plenty of fun, this book brings Burch into contact with some vivid personalities. An old nemesis, hit men, sexy players, and lots more. This book will keep readers reading.
Murder Mystery party 1 – The Bet
If you're planning a murder mystery party, this small volume is a place you can get some help putting it into shape.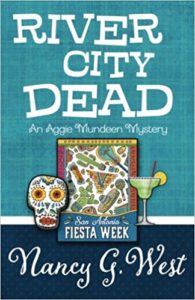 River City Dead – Nancy G. West
This is the fourth installment in the cozy series featuring advice columnist Aggie Mundeen and SAPD Detective Sam Vanderhoven. Planning a holiday to recharge at a hotel on the San Antonio River Walk during Fiesta Week, they are overtaken by surprises. This was to be a vacation from crime but murder finds its way to the Casa Prima Hotelb – a body is found in the same room Aggie and Sam had reserved. This starts the ball rolling and it gets bigger as it goes. There are revelations about Aggie's friends, the Fabulous Femmes, and dastardly doings going on everywhere the couple turns. There's romance here, too, as well as action that keeps the characters moving through their paces. Other books in this series: FIT TO BE DEAD (#1) DANG NEAR DEAD (#2) SMART, BUT DEAD (#3).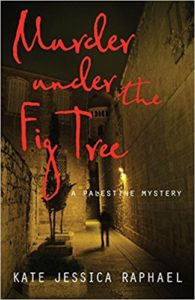 Murder Under the Fig Tree by  Kate Jessica Rafael
The clash of political forces in the Middle East is the central stage for this thriller. Characters are caught between sides and fighting for their lives in this book and the pacing will keep readers going until they finish the book. There are twists and turns, surprising developments, and appealing characters.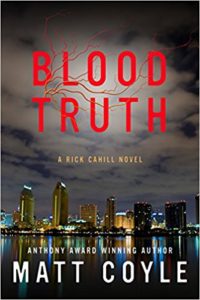 Blood Truth by Matt Coyle
Rick Cahill has been obsessed about his father's past which he fears will haunt his own life. When information comes to light about his father's dismissal from the police force years before, Cahill realizes he can use it to explore his father's past. At the same time he is asked to pursue a case which might bring him closer to the married woman he loves. But there are dangers lurking which may prevent Cahill from finding anything he wants.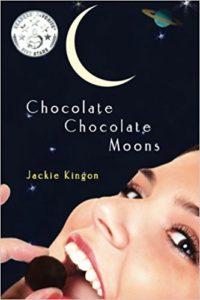 Chocolate Chocolate Moons  by Jackie Kingon
Get ready for a futuristic, quite humorous mystery that will keep you reading through the night. With a fun plot, great pacing, and appealing characters, Kingon has created a world that you'll enjoy visiting. Molly Marbles, a plus-sized woman living on 24th-century Earth, writes an essay, "The Joy of Salami," which gets her a place at a university on the moon. Fast forward to a time when she's married and the mother of twin girls, and living on Mars. Working as a security guard at the Culinary Institute on Mars, she is compelled to investigate a mystery involving her favorite treat – Chocolate Moons. Trouble is, people are keeling over after eating the sweet snacks. When Molly's candy is found to be laced with poison, some of the clues point to her, forcing her to get involved in the investigation to clear herself. Kingon populates this futuristic world with lots of lively and colorful characters of all sorts, nice, sleazy, and in between. She has also masterfully created lots of details for the far-flung colonies including slang and unique cultural touches. She leaves no detail unattended. This is a book that will entertain and uplift. It will also get your imaginative juices flowing. You won't want to miss this work.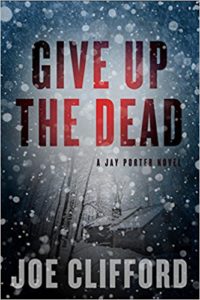 Give Up the Dead  by Joe Clifford
Jay Porter is nearly killed in a terrible accident on the thin ice of Echo Lake, several years before this novel opens. His investigative work uncovering a kids-for-cash scandal made Ashton, New Hampshire, a safer place, but there was a price to pay. Porter lost his wife and his son, and was left him with a permanent leg injury. Porter is pulling his life together when a stranger stops by offering a large sum of cash in exchange for finding a missing teenage boy who may have been abducted by a radical recovery group in northern New Hampshire. Skeptical, Porter passes on the offer. The next day his boss is found beaten and left for dead, and Porter is the main person of interest. But as things begin to come together and Porter finds the two cases connected he has little choice but to get involved. Well-developed characters, a solid plot, and good pacing make this a good read.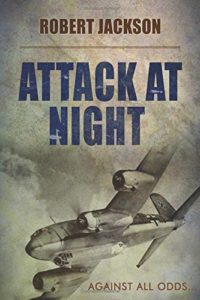 Attack at Night – Robert Jackson
This is an historical thriller which should satisfy any number of history buffs. As a convoy of troops heads for Anzio, military strategists fear there's a new weapon being deployed by the Germans – a missile that could sink the fleet before it gets anywhere. Captain Callum of the SAS is called in to lead a raid on the new weapon. The timing has to be precise and the action must be quick. Written with authority, this thriller will keep readers turning pages. Robert Jackson, a veteran pilot, creates an authentic atmosphere along with characters a reader can get into, and good pacing.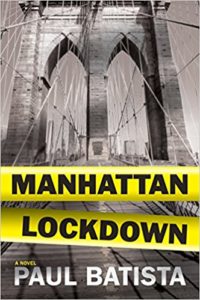 Manhattan Lockdown by Paul Batista
Above it all on the rooftops of Manhattan, people get to feel superior and smug. The Metropolitan Museum's rooftop is classy and imparts an even greater feeling of superiority. At this sleek, rooftop birthday celebration, the mayor of NY, Roland Fortune, is guest of honor. But, as the crowd primp and prance, a series of explosions rock the venerable museum. As the nature of the terrorist attack is revealed, the city learns that even more iconic locations have been blow away at the same time. The mayor places the city under lockdown. Law enforcement teams assemble. The FBI, Homeland Security, and several branches of the Armed Forces, are tasked with stopping further attacks. Taking the lead is New York City Police Commissioner Gina Carbone who becomes an undercover vigilante. But will her approach help or make things worse? An exciting and well-paced thriller, that fans of the genre won't want to leave off their list.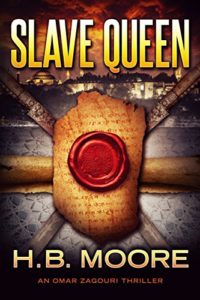 Slave Queen by H. B. Moore
A thriller rich in history, this book will entertain and inform. Special Agent Omar Zagouri discovers sixteenth-century letters long held secret, which reveal a never realized plot to change the course of the Ottoman Empire. A descendant of one of the conspirators in the letters, Zagouri knows there are other descendants who are sworn to kill him. He pushes forward and learns more about the ancient plot but also uncovers a new plot threatening his family and the nation. Teaming up with Naim, the son of his nemesis, he realizes is the only way to thwart the conspiracy. From ancient Constantinople to the present-day Middle East, this novel takes the readers on a thrilling ride through history and conspiracy. This is the third book in the series and will not fail to please fans.
Come Twilight by Tyler Dilts
Long Beach homicide detective Danny Beckett is doing well for the first time in a while. Closing cases with his partner, Jennifer Tanaka, and growing closer to his girlfriend, Julia Rice are two of the things he can count as going well. But Danny's run is splintered when he's called to investigate an apparent suicide that is quickly revealed to be murder. Just as Beckett begins his investigation, a bomb destroys his car parked in a mechanic's lot. He is quickly sidelined from the murder case and the hunt for his own assassin. He is placed in protective custody at the home of his partner, and must learn to resist the temptation to break protocol before his impulsive disdain for authority threatens the two relationships most important to him. God plot, appealing characters, and a thrilling ride make this a good choice to keep you awake into the night.
The Temporary Agent by Daniel Judson
Former Navy Seabee Tom Sexton wants to leave his past behind. But a deadly conspiracy forces him to face an agonizing choice. Five years after his life was saved in Afghanistan by Marine Charlie Cahill, Tom finds himself living a bleak existence, haunted by his debt to the Marine. When a coded distress call from his former CO has him being recruited for a "black op" to bring back the now-rogue Marine who saved his life. Searching for Cahill, Sexton uncovers a web of treason that forces him into a situation with few choices. Edgy, gritty, and provocative, this is a book thriller fans will want to read.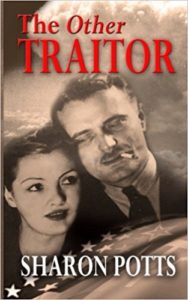 The Other Traitor by Sharon Potts
Annette Revoir refuses to confront her terrible legacy—her grandfather's execution in the 1950s as an atomic secrets spy. Three people remain haunted by what her grandfather did. Was it treason or something more? When Revoir finds an old family album revealing a different look at her grandfather, her instincts as a journalist come into play and she begins investigating. This puts her on a collision course with other forces involved but Revoir will go to any lengths to prove her disgraced grandfather's innocence. The well-developed characters in this novel along with the plot will keep readers enthralled.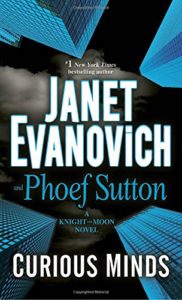 Curious Minds by Janet Evanovich
Evanovich does it again. Introverted and eccentric Emerson Knight has little to no sense of the social graces. Fortunately, he's also brilliant, rich, and handsome. Riley Moon freshly graduated from Harvard Business and Harvard Law is aggressive and built with a Texas spitfire attitude which helps her get her dream job: junior analyst with mega-bank Blane-Grunwald. But her first assignment is babysitting Emerson Knight which is not the dream job she expected. And the dream turns into a nightmare of sorts when an inquiry about missing bank funds in the Knight account leads to inquiries about a missing man, missing gold, and a race across the country. Eventually an evil plan is exposed, one so sinister only a megalomaniac could devise it. But the unlikely duo Emerson Knight and Riley Moon seem to be the only ones who can foil the plot. Evanovich and Sutton have created two strong characters along with a quirky cast of supporting characters. The Evanovich humor is evident as is the fun, fast-paced plot. This is a read her fans won't want to put down.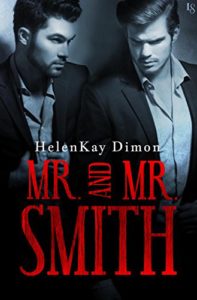 Mr. and Mr. Smith by HelenKay Dimon
As a covert paramilitary operative, Fisher Braun knows how to keep a secret. At the top of his game, he's ready for action and always in control. Though his foes have never defeated him, his current lover, Zachary Allen, has come close to bringing him down. Zach is someone worth coming home to and Fisher hates keeping him in the dark about what he does. But he lies to keep Zach safe. Until the day Fisher thinks he loses everything. Zachary Allen is no innocent civilian in reality he's deep undercover for the CIA. But his enemies have set their sights on Fisher in order to control Zach. In order to save him, Zach must betray him first. Which he cannot do unless Fisher can trust him completely. As spy/thriller romances go, this one is action packed and a good read.