Brooklyn Secrets by Triss Stein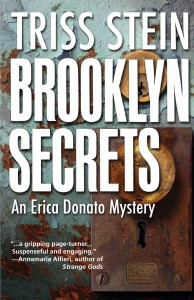 Erica Donato, Brooklyn girl, urban history grad student and single mom, is researching the 1930s when Brownsville was the home of notorious organized crime lords who the newspapers collectively called Murder Inc. She learns that even in rapidly changing Brooklyn, Brownsville remains much as it was. Still poor, still tough, it continues to breed fighters and gangs. Doing field research, Erica uses the landmark local library and meets Savanna, a young woman headed for an elite college. Some days later Savanna is found beaten and left for dead. Popular in the community her beating sparks a massive, angry demonstration after which a young girlfriend of Savanna's is found dead. Donato knows there must be a connection? Maybe Savanna had secrets? Though Donato is focused on the 1930s and interviews women happy to share memories, she discovers that even they have secrets. Donato must look deeper but in doing so encounters people and events that help her discover evidence of long-ago crimes. The author ties all this together in a mystery fans will enjoy.
A Front Page Affair by Radha Vatsal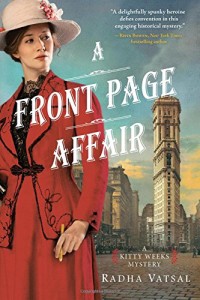 Headlines about the sinking of the Lusitania, a shooting at J.P. Morgan's mansion, and the Great War are splashed across every newspaper's front page. But, rather than reporting on actual news, Kitty Weeks is stuck writing about fashion and society gossip on the Ladies' Page. Then, a man is murdered at a high society picnic. This is on Kitty's beat and she intends to prove her worth as a journalist. And independent woman who is also determined and flouts convention (she drives her own car at a time when this wasn't done), she will please readers. Finding herself plunged into the midst of a wartime conspiracy that threatens to derail the United States' attempt to remain neutral, she also is faced with the disruption of the privileged life she has always known. This is a charming and engaging historical which readers of this genre will take to quickly. The first in a new series, this book shows the author's skill and evidence of the serious research that had to be done to write this book. War, murder, national security. All elements of good thrillers and good mysteries. This book will win fans who will wait anxiously for the next installment.
Captcha Thief by Rosie Claverton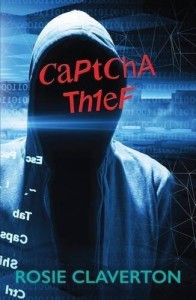 A hacker who is agoraphobic, a sidekick who's an ex-con and a dangerous adventure! It all adds up to an enjoyable read. Amy Lane and Jason Carr are caught in a bad situation as Amy tracks an art thief while Jason tries to impress the National Crime Agency's Frieda Haas who's been sent to recover the missing painting. Nothing is at it seems in this book and Amy and Jason are in the sights of a vicious murderer. This is a story with many layers that will keep readers busy and greatly entertained. Hacking, art theft, murder, and lots more are just the tip of the iceberg in this tale. Plot twists, interesting characters, and lots of material to keep readers turning pages. This is a book that will please readers.
Red Flags by Tammy Kaehler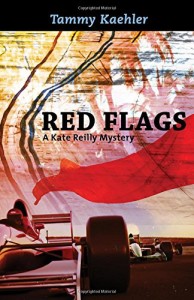 The fourth entry in this series – some say you should read them in order – is another winner. Kate Reilly arrives for the Grand Prix in Long Beach ready for a race, with a new sponsor in tow. But, she's immediately plunged into a mystery. Her cousin – one she did not like – is found dead with Kate's business card in his pocket. The police have questions for her but the race organizers and sponsors want to hire her to solve the case before it ruins the race's image. Of course, she agrees to help. Aside from racing and murder, there's also romance. As Kate also coaches an actress in racing for a celebrity run, Kate is spotted by a hot Hollywood bachelor. She's also in the sights of an FBI agent – and not just because he's interested in crime – who follows her from Sony Studios to Venice Beach, from Rodeo Drive to the Hollywood Hills. She attends parties, goes shopping, and generally tries to keep away from unwanted attention. But that doesn't work out and she becomes a media sensation. Kate and the others in this book are believable characters with good points and flaws. Fans of the series are loyal and strong and those new to the series – especially racing fans – are in for a treat.
Dating Death by Randy Rawls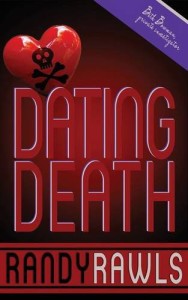 Dirty politicians, drug lords, undercover work, and romance – what more could a reader ask for? Beth Bowman, private investigator is asked to guard and play "companion" to a local politician in order to get information he has on a local drug operation. She's also supposed to get the goods on the politician – so they can bag the drug lords and a dirty pol all at the same time. The drug kingpins do not want the politician to talk and are willing to do whatever is necessary to keep him quiet. Bowman, unfortunately, is in their way. Well drawn characters and a fast moving plot make this a good choice for readers looking for a thrill. It's the second book in this series and you may want to begin with the first.
Casey's Last Chance by Joseph B. Atkins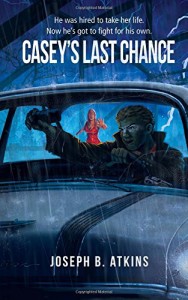 In the Southern gothic tradition, this noir foray into the South of the 1960s has plenty of action, a number of characters you'll want to meet, and plenty of plot. Underworld figures, labor unions, mysterious women and pugnacious men, are all part of this story which will get readers going and keep them turning pages. This hardboiled read even has a former Nazi lurking in the background. Someone in the crime underworld wants to keep the lid on labor unions and hires Casey to whack a labor organizer. But he can't do it and finds himself on the run from any number of people. This book will keep you reading even as it draws you into a world that you may never have known about before.
Deal Master by Adam Gittlin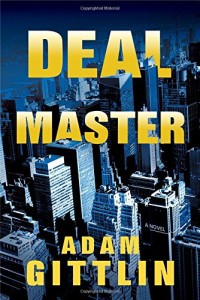 Jonah Gray/Ivan Janse is back and ready for action. But the action this time is forced on him. Blackmailed into assisting in a criminal scheme of global proportions, Jonah sees no way to back out. In his personal life, his girlfriend sinks deeper and deeper into a world he has trouble rescuing her from. This is a thriller with lots of twist and turns. There are also too many ways to reveal spoilers. So, if thrillers are your genre, then this book may be one you should be reading.
Sirena Quest by Michael A. Kahn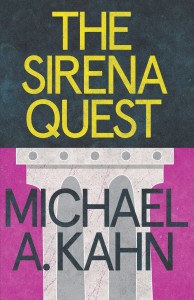 Barrett College's legendary Greco-Roman sculpture, Sirena, disappeared in 1959 with no trace. The statue's fate was still a hot topic in 1970 when four freshmen roommates began the year at the New England school. Almost twenty-five years later, the four gather again for their twentieth reunion when they hear of a challenge issued by a Class of '59 hedge-fund billionaire. Pledging a $25 million endowment plus a $3 million finder's purse if Sirena is restored to Barrett by June 17th, the date of his 35th reunion, the college's sesquicentennial celebration, and the 20th class reunion. They are not alone in searching for Sirena. Groups of alumni, including two heavily financed classmates of theirs, have started running down leads throughout the world. As everyone races to find Sirena, the quest transforms them in many ways. This is a stand-alone by Kahn that features a cameo appearance from his series lead Rachel Gold (Face Value, and others). The four men at the center of this search eventually find more than they bargain for – they find much about themselves. A fun read.
All Men Fear Me by Donis Casey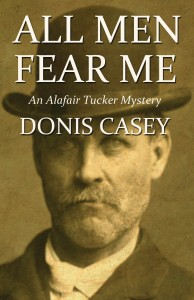 The U.S. has entered the Great War and has scheduled the first draft. In Boynton, OK, no one is unaffected by the clash between pro-war, anti-immigrant factions and anti-conscription socialists. Alafair Tucker gets caught in the middle when her brother, a union organizer for the Industrial Workers of the World, comes to visit. Fresh out of an internment camp for participants in an Arizona miners' strike, he assures Alafair that he's only there to visit family. More unsettling, Alafair's eldest son enlists, and a group calling itself the "Knights of Liberty" vandalizes the farm of Alafair's German-born son-in-law. Alafair's younger son is wildly patriotic and horrified by his socialist uncle. With his father's permission Charlie takes a part-time war job at a brick Company. There are several suspicious machine breakdowns and a couple of shift supervisors are murdered. Everyone suspects sabotage, some blaming German spies (which includes Alafair's son-in-law), others blaming unionists and socialists. But Charlie is sure he knows who the culprit is and comes up with a plan to catch him. A good mystery in a well researched historical. A time and place not often dealt with in literature, this mystery will win a lot of fans.
Pegasus Down by Phillip Donlay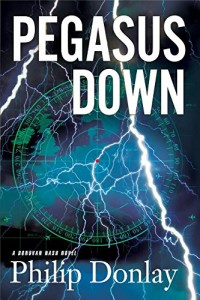 A CIA-operated jet on a clandestine mission disappears in Eastern Europe.  No mayday, no wreckage, and no known survivors.  No way to know if the top-secret extraction of a key American scientist from Slovakia, or his liberator, Dr. Lauren McKenna, code name Pegasus, are dead or alive. Donovan Nash's world is rocked when word reaches him that his wife, Lauren, is missing in Eastern Europe. Using his millions, Donovan pushes through Austria and Hungary.  Desperate, Donovan enlists one of his oldest friends but one who may very well want him dead. Donovan uncovers another more deadly reality.  A terrorist group has acquired a stealth aircraft with the ability to deliver a nuclear device. They will strike―but where?  What had been a rescue turns into an aerial chase.  Will Donavan find his wife and prevent a nuclear catastrophe? This is not the first Nash thriller but it is one of the best. Interesting characters, riveting situations, and a plot that won't let up, all make for a great read.
Karma's A Killer by Tracy Weber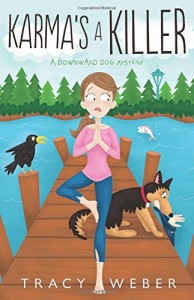 Dogya, yoga for dogs, is what Kate Davidson finds herself roped into teaching at a fundraising event. But an animal rights protest of the fundraiser leads to a suspicious fire and a drowning. Dharma, who claims to be Kate's estranged mother, is arrested and charged with murder. Kate, her boyfriend Michael, and her German shepherd sidekick Bella, skulk into the seamy world of animal activism and the even filthier world of organized politics. They investigate the dangerously deranged obsessions that drive these groups, and discover things they wish they hadn't. Good quirky characters (both human and dog), a fun yet all-too-real setting, a twisty plot, romance and plenty of suspense make this a page turner. This is the third book in the series which some say should be read in order.